The Ultimate Guide to Buying Horse Property in Kentucky
Posted by Bob Sophiea on Thursday, November 9, 2023 at 9:00 AM
By Bob Sophiea / November 9, 2023
Comment
Kentucky, known for its lush bluegrass and as the epicenter of America's equestrian heritage, is a dream location for horse enthusiasts looking to buy horse property. This guide will walk you through the nuances of purchasing the ideal horse property in the Bluegrass State, ensuring you make a well-informed decision that suits both your equestrian and personal lifestyle needs.
Why Buy Horse Property in Kentucky?
Kentucky's reputation as the "Horse Capital of the World" isn't just a catchy phrase; it's a reflection of the state's deep-rooted history in horse breeding, racing, and overall equestrian culture. With its fertile land, moderate climate, and an array of horse-related events and resources, buying a horse property in Kentucky means immersing yourself in a supportive community that thrives on equine passion.
Key Considerations When Searching for Horse Property
Zoning and Land Use Regulations
Understanding local zoning laws is crucial. These regulations determine how you can use the land, the number of animals allowed per acre, and any building restrictions. Ensure the property is zoned for horses and check for any conservation easements that may affect land use.
Land Quality and Acreage
The quality of pastureland is paramount for horse health and maintenance. Look for a property with ample acreage for grazing, ideally with well-draining soil and a layout conducive to building stables, riding arenas, and other necessary structures.
Water and Natural Resources
Access to a reliable water source is a necessity for horse properties. Natural features like woods and trails can also add value, providing natural shelter and space for riding.
Location and Accessibility
Proximity to veterinary services, feed stores, farriers, and other horse properties can create a network of resources. Also, consider accessibility for vehicles, especially during harsh weather conditions.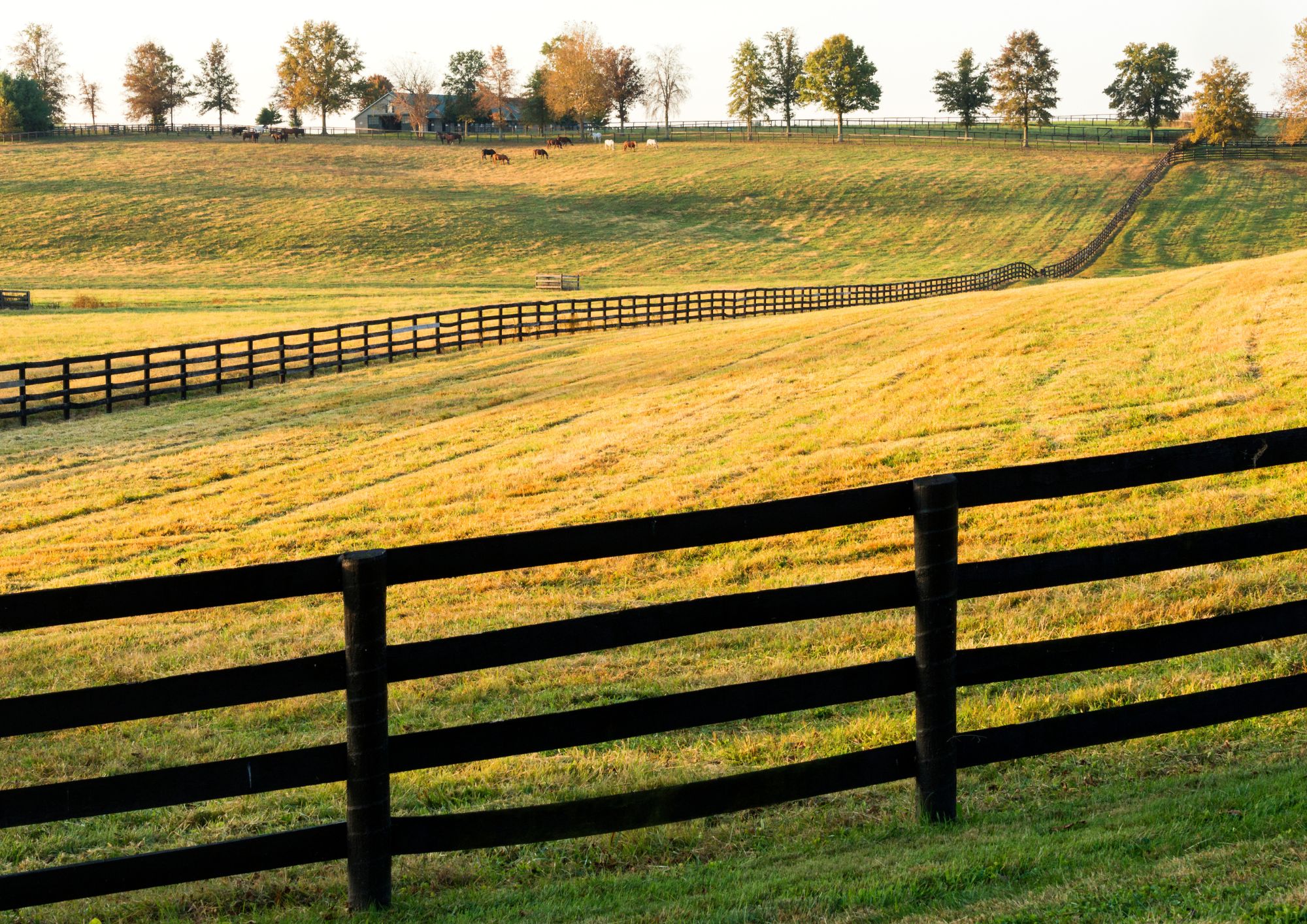 Financial Aspects of Owning Horse Property
Budgeting and Expenses
Beyond the purchase price, consider ongoing expenses such as property taxes, insurance, maintenance, and horse care. It's advisable to work with a financial advisor to create a comprehensive budget.
Financing Options
Specialized agricultural loans might be available for buying horse property. Research lenders with experience in financing equestrian properties and explore different loan options.
The Importance of a Specialized Real Estate Agent
Working with a real estate agent who specializes in horse properties can be a game-changer. They can provide insights into the equestrian market, help navigate the intricacies of such a purchase, and identify properties that meet both your equestrian and residential needs.
Buying a horse property in Kentucky is an exciting venture that can yield a rewarding lifestyle for horse lovers. By considering these aspects and following this guide, you can approach the buying process with confidence and clarity. Whether you dream of a small family ranch or a professional-grade equestrian facility, Kentucky offers a diverse range of properties to suit your vision. Embrace the journey to finding your perfect horse haven in the heart of America's equestrian capital.