The Culinary Delights of Lexington: Discover the Best Restaurants in the Heart of Kentucky
Posted by Bob Sophiea on Friday, November 3, 2023 at 9:30 AM
By Bob Sophiea / November 3, 2023
Comment
Lexington, Kentucky, a city steeped in history and horse races, is blossoming into a food lover's dream destination. With the blend of its Southern charm and modern culinary innovation, deciding where to eat in Lexington can feel like a gourmet game of riches. Whether you're in town for a quick visit or are a lifelong resident, navigating the best restaurants is crucial to experiencing Lexington's gastronomic wonder. So, put on your dining shoes, and let's embark on a flavorful journey through the best foods the city has to offer!
1. Honeywood: Located at The Summit at Fritz Farm, Honeywood showcases Chef Ouita Michel's dedication to local ingredients and mouthwatering flavors. This establishment isn't just a restaurant in Lexington—it's a testament to Kentucky's rich culinary heritage. Don't miss out on their signature Honeywood salad or their decadent Bluegrass pie.
2. Carson's Food & Drink: When pondering where to eat for a combination of elegance and comfort, Carson's emerges as a front-runner. Their eclectic menu features an array of dishes from spicy shrimp & grits to bourbon-glazed pork chops. Each dish is a celebration of flavor and texture.
3. The Local Taco: This isn't your everyday taco joint. The Local Taco stands out in Lexington's food scene with its inventive fusion of Southern and Tex-Mex flavors. With its vibrant atmosphere, it's perfect for those craving a fun and fresh dining experience.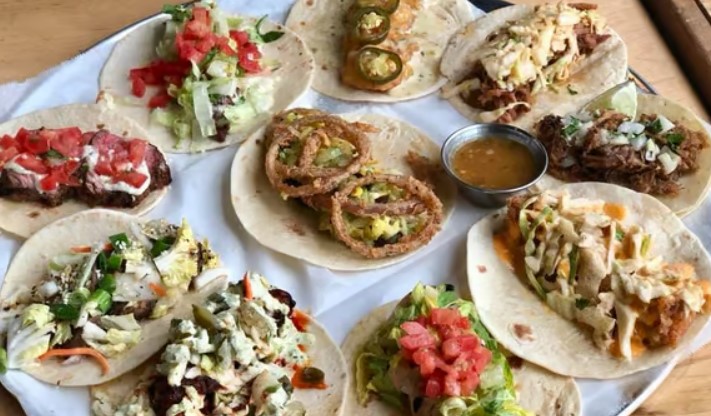 4. Corto Lima: A small Latin-inspired eatery with big flavors, Corto Lima offers a modern take on traditional dishes. Their menu is a vibrant mosaic of Central and South American flavors, making it a top spot for those in search of unique and memorable meals.
5. Lockbox: Nestled within the historic 21c Museum Hotel, Lockbox serves up artful dishes that tantalize both the eyes and the palate. It's not just about where to eat but how you feel while dining. The ambiance here is as captivating as the plates they serve.
6. Bourbon n' Toulouse: For those yearning for a Cajun and Creole feast, look no further. This relaxed spot serves up some of the best foods, from etouffee to jambalaya, transporting diners straight to the heart of New Orleans.
Lexington is evolving, and its restaurant scene is a testament to that. The array of options on where to eat reflects the city's rich cultural mosaic, making dining out a delightful exploration of flavors and traditions. The best restaurants in Lexington marry tradition with innovation, offering plates that are both comforting and exciting.
The next time you're pondering where to eat in Lexington, let this list be your compass. Dive deep into the culinary soul of the city and allow each bite to tell you a story of passion, flavor, and Lexington's undying love for good food. It's time to feast!