October 31st: The Magic of Halloween Night
Posted by Bob Sophiea on Saturday, October 28, 2023 at 10:00 AM
By Bob Sophiea / October 28, 2023
Comment
When the calendar flips to October, there's a palpable shift in the air. Leaves transform into fiery hues, days become shorter, and there's a crispness that whispers secrets of the upcoming October 31st: Halloween. The very mention of Halloween conjures images of kids in delightful costumes, doorbells ringing with shouts of "trick or treat!", and the soft glow of jack-o'-lanterns lining neighborhood porches.
The Joy of Trick or Treat
One of the most iconic traditions associated with Halloween is "trick or treat". Children, adorned in their best Halloween costumes, go from door to door collecting treats, often candies, from their neighbors. The ritual itself dates back centuries, and while its origins are murky, the joy it brings to children (and adults) remains undiminished. The streets come alive with witches, goblins, superheroes, and princesses, all in the quest for a bag full of treats.
Pumpkin Carving Ideas: Unleashing Creativity
October 31st wouldn't be complete without the warm, golden glow of carved pumpkins gracing window sills and front porches. If you're looking to step up your pumpkin game this year, here are a few ideas:
Classic Faces: Sometimes, simplicity is key. Carve out triangular eyes, a jagged mouth, and maybe a funny nose. It's a timeless look that never goes out of style.
Silhouette Designs: Think bats, cats, or witches on broomsticks. A simple silhouette can create a dramatic effect.
Patterns: Instead of a face or a scene, why not carve a pattern into your pumpkin? This could be geometric shapes, stars, or even a lace-like design.
Use the Whole Pumpkin: Remember, you don't just have to carve the front. Use the entire surface of the pumpkin to create a 360-degree masterpiece.
Themed Carvings: Are there popular movies or shows this year? Carve characters or symbols associated with them!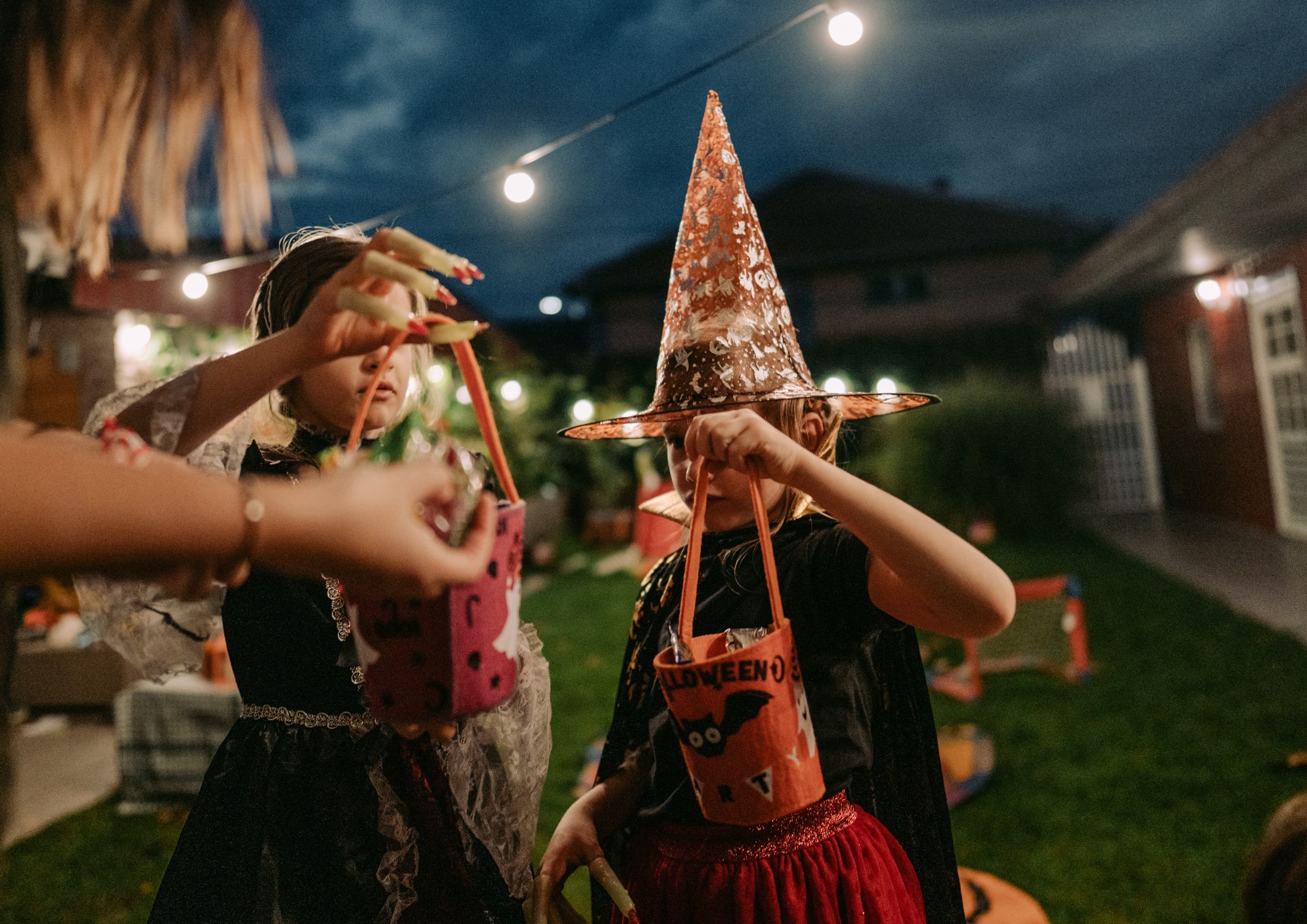 Costume Inspirations: Be Whoever You Want to Be
Your choice of Halloween costume can be an expression of who you are, who you want to be, or simply something fun and whimsical. Whether you're looking to DIY or buy off-the-shelf, here are a few themes to consider:
Retro Revival: Revisit the past with costumes from your favorite decade. From the flapper dresses of the '20s to the neon vibes of the '80s, there's a lot to choose from.
Fantasy Realm: Become a character from your favorite fantasy book or movie. Elves, dwarves, wizards, and dragons – the choices are limitless.
Pop Culture Icons: Dress up as a character from a popular movie, TV show, or even a meme that went viral this year.
Classic Monsters: Vampires, werewolves, mummies, and more. These never go out of style and are perfect for Halloween.
DIY Wonders: With a bit of creativity, everyday items can transform you into anything. An old umbrella could become bat wings, or a cardboard box could morph into a robot.
As October 31st approaches, let the spirit of Halloween envelop you. Whether you're trick or treating, carving pumpkins, or donning a costume, remember that Halloween is all about fun, creativity, and a touch of mystery. Embrace the magic, and have a spook-tacular night!