Fishing and Living Along the Cumberland River: A Life Below the Wolf Creek Dam
Posted by Bob Sophiea on Monday, May 8, 2023 at 2:30:54 PM
By Bob Sophiea / May 8, 2023
Comment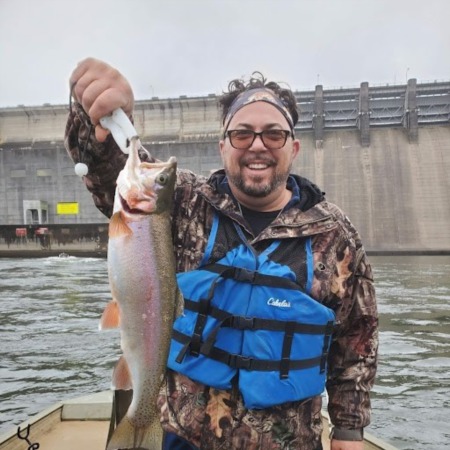 Nestled in the beautiful landscape of Kentucky and Tennessee, the Cumberland River stretches over 688 miles, offering a stunning backdrop for fishing and outdoor living. Among its most iconic landmarks, the Wolf Creek Dam stands tall, creating the picturesque Lake Cumberland and an ideal fishing environment for anglers and nature enthusiasts alike. In this blog post, we'll explore the ins and outs of fishing and living along the Cumberland River below the Wolf Creek Dam.
Fishing Below the Wolf Creek Dam
The Cumberland River below the Wolf Creek Dam is a renowned spot for some of the best trout fishing in the Southeastern United States. Thanks to the dam's cold-water discharges, the river has become a perfect habitat for rainbow, brown, and brook trout. With a diverse ecosystem of insects and crustaceans, the trout population thrives, and anglers from far and wide visit this stretch of river for a chance to reel in a trophy catch.
Fishing Techniques
Living along the Cumberland River
Living along the Cumberland River below the Wolf Creek Dam offers an idyllic setting for nature lovers and outdoor enthusiasts. With the lush riverbanks, wooded hills, and the melody of cascading water, residents can enjoy a serene, tranquil life surrounded by nature.
Outdoor Activities
In addition to world-class trout fishing, the Cumberland River offers numerous other recreational opportunities. Kayaking and canoeing are popular pastimes for locals, and the river's meandering course offers both calm stretches and gentle rapids for beginners and experienced paddlers alike. Hiking, birdwatching, and wildlife photography are also favorite activities, with the river's diverse flora and fauna providing endless opportunities for exploration and discovery.
Community Life
Living along the Cumberland River fosters a strong sense of community among residents. Whether bonding over a shared love of fishing, kayaking or simply appreciating the area's natural beauty, neighbors often become friends and support each other in maintaining a clean, healthy environment. Local events such as fishing tournaments, river clean-ups, and nature walks provide opportunities for residents to come together and celebrate their unique riverside lifestyle.
Fishing and living along the Cumberland River below the Wolf Creek Dam is a dream come true for those seeking a peaceful, nature-filled existence. With unparalleled trout fishing and a variety of outdoor activities to enjoy, life along the Cumberland River is an experience like no other. Whether you're an avid angler or simply someone who appreciates the tranquility of a riverside home, this stretch of the Cumberland River is a hidden gem waiting to be discovered.