Kenwick Neighborhood, Lexington KY: A Gem in the Heart of the Bluegrass
Posted by Bob Sophiea on Sunday, August 27, 2023 at 9:30 AM
By Bob Sophiea / August 27, 2023
Comment
Nestled in the heart of Lexington, Kentucky – the renowned "Horse Capital of the World" – lies the Kenwick neighborhood, a community that beautifully juxtaposes its historic charm with modern amenities. As more people look to experience the authenticity of Lexington, Kenwick has emerged as a must-visit locale. Here's why:
1. Historic Bungalows and Architectural Beauty: Kenwick is emblematic of the 1920s and 1930s architectural brilliance. Walk through its streets, and you'll be greeted with an array of beautifully restored bungalows, each narrating its own slice of history. This neighborhood is a testament to Lexington's rich architectural heritage.
2. Kenwick Community Garden: For nature enthusiasts, the Kenwick Community Garden offers a serene spot to connect with nature. It's a space where community members cultivate not just plants but also friendships.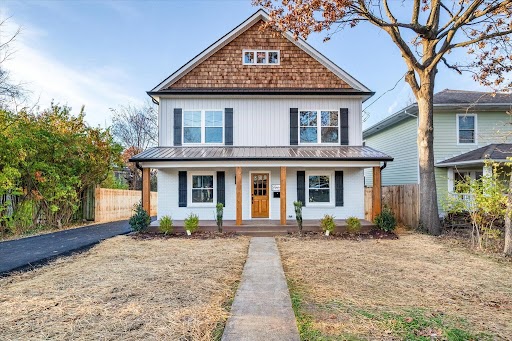 3. A Culinary Delight: Kenwick is home to an evolving culinary scene. From cozy cafes to gourmet restaurants, there's something here for every palate. A favorite among locals is the Bistro on Main – a must-visit for any foodie in Lexington!
4. Vibrant Arts and Crafts Scene: The annual Kenwick Bungalow Tour not only showcases the neighborhood's architectural charm but also its thriving arts and crafts community. Local artists often display their crafts, offering visitors a unique, hands-on experience.
5. Proximity to Downtown Lexington: While Kenwick offers a quaint neighborhood feel, it's just a stone's throw away from Downtown Lexington. This makes it a perfect spot for those who crave a community vibe but also want to stay connected to the city's hustle and bustle.
Whether you're a history buff, a nature enthusiast, a foodie, or simply someone looking to experience the authentic vibe of Lexington, KY – Kenwick beckons. It's more than just a neighborhood; it's a feeling, a memory, an experience that stays with you long after you've left its streets.