Activities at Lake Cumberland
Posted by Bob Sophiea on Monday, June 5, 2023 at 2:05:18 PM
By Bob Sophiea / June 5, 2023
Comment
Lake Cumberland, located in Kentucky, is a popular destination for outdoor enthusiasts and offers a wide range of activities for visitors to enjoy. Here are some of the activities you can do at Lake Cumberland:
1. Boating: Lake Cumberland is known for its vast water surface, making it ideal for boating. Whether you have a speedboat, pontoon boat, or sailboat, you can enjoy cruising along the lake, exploring its many coves and inlets.
2. Fishing: The lake is renowned for its fishing opportunities, with an abundance of species including bass, catfish, crappie, and trout. Anglers can cast their lines from the shore or take their boats out to find the best fishing spots.
3. Water Sports: Lake Cumberland is perfect for various water sports such as water skiing, wakeboarding, tubing, and jet skiing. The calm waters and open areas provide ample space for thrill-seekers to enjoy these exciting activities.
4. Swimming: The lake offers numerous swimming areas, including beaches and designated swimming spots. You can cool off in the refreshing waters and soak up the sun on the sandy shores during the warm summer months.
5. Camping: There are several campgrounds and RV parks in the Lake Cumberland area where you can set up camp and enjoy the natural beauty of the surroundings. Camping allows you to fully immerse yourself in the outdoor experience and spend extended time exploring the area.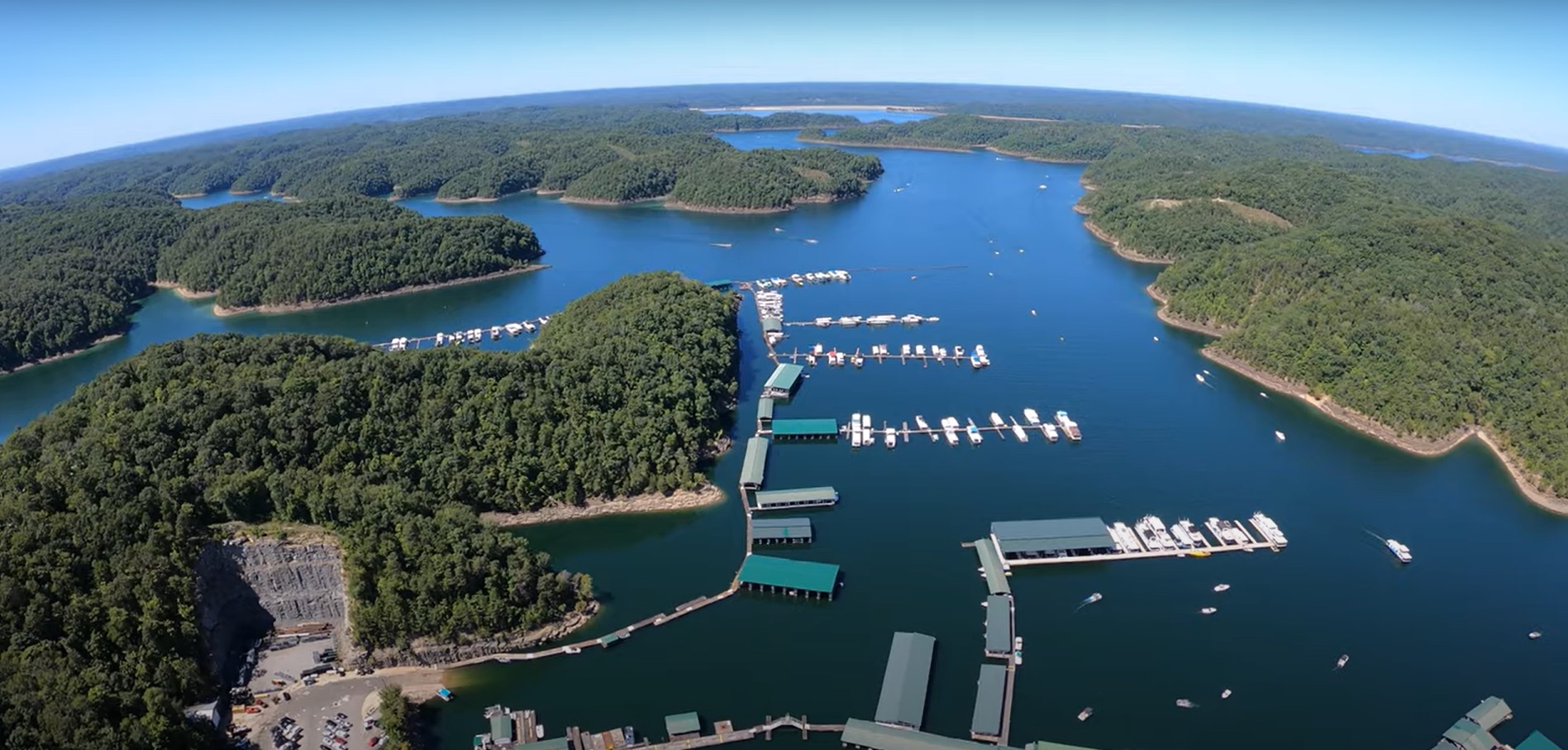 6. Hiking and Nature Trails: The lake is surrounded by picturesque forests and rolling hills, offering various hiking and nature trails. You can embark on scenic walks, enjoy birdwatching, and discover the local flora and fauna.
7. Wildlife Viewing: Lake Cumberland is home to a diverse range of wildlife. Keep an eye out for bald eagles, ospreys, deer, foxes, and other wildlife species as you explore the lake and its surrounding areas.
8. Scenic Drives: If you prefer a more relaxed experience, you can take a scenic drive along the lake's shores. There are several routes that offer breathtaking views of the water, cliffs, and forests.
9. Picnicking: Numerous picnic areas and shelters are available around Lake Cumberland. Take a break from your activities, enjoy a meal with friends or family, and savor the scenic beauty of the lake.
10. Exploring Attractions: Lake Cumberland is close to several attractions and points of interest, including the Cumberland Falls State Resort Park, which is home to the famous "Niagara of the South" waterfall. You can also visit historical sites, museums, and nearby towns to further enrich your experience.
Remember to check local regulations, safety guidelines, and weather conditions before engaging in any activities at Lake Cumberland.