12 Tips for a Successful Open House
Posted by Bob Sophiea on Sunday, October 29, 2023 at 9:00 AM
By Bob Sophiea / October 29, 2023
Comment
Are you a real estate agent, looking to make the most of your open house events? Open houses can be a fantastic opportunity to showcase a property, attract potential buyers, and ultimately close a deal. However, proper preparation is key to ensuring a successful open house. In this article, we will explore 12 tips that will help you maximize your open house event and turn a new listing into a sold property in no time.
1. Advertise the Open House
To attract a good turnout for your open house, it's important to advertise the event effectively. While word of mouth and signage can help, it's essential to utilize online platforms to reach a wider audience. Take advantage of real estate websites such as the Multiple Listing Service, Zillow, Trulia, and Realtor.com to add open house information to your property listing. These sites are popular among house-hunters, so make sure anyone who views your listing knows about your upcoming open house. Additionally, leverage social media to spread the word. Post about the open house on platforms like Facebook, Instagram, and Twitter, and encourage others to share the information.
2. Strategically Pick Your Day and Time
Choosing the right day and time for your open house can significantly impact its success. Sunday is traditionally considered the best day for an open house, as it accommodates most people's work schedules and tends to be less eventful than Saturdays. Afternoons are usually the ideal time, allowing Sunday worshippers to attend without rushing. However, don't discount weekday evenings as a viable alternative. Additionally, consider scheduling the open house for the first day the house is officially on the market to generate excitement and encourage potential buyers to attend the event rather than wait for a private showing.
3. Invite the Neighbors
Your target audience for an open house isn't limited to potential buyers. Inviting neighbors can be a valuable strategy to generate leads and recommendations. Neighbors are often curious to see the inside of nearby houses, and their attendance could lead to referrals or even potential buyers considering a move within the neighborhood. Inform neighbors about the open house by knocking on doors, leaving flyers, or using door hangers. Make them feel welcome, even if they are not currently in the market for a new home.
4. Create an Open House Block Party
Consider coordinating with listing agents for similar properties in the neighborhood and hosting open houses on the same day. Promote the event as an open house block party to attract more attendees. This strategy allows potential buyers to view multiple homes in the same neighborhood, condensing their search process and potentially leading them to find their dream home sooner. Take advantage of the National Association of Realtors (NAR) research, which suggests that buyers visit an average of 10 homes before making a purchase. Creating a block party atmosphere can generate a significant buzz that individual open houses may not achieve.
5. Remove Clutter, Personal Items, and Valuables
To help potential buyers visualize themselves in the home, it's crucial to declutter and depersonalize the space. Remove as many belongings as possible, including everyday items and personalized features like photographs. The goal is to create a clean and open environment that allows buyers to envision the property as a blank canvas they can customize. Additionally, ensure there are no valuables left out during the open house to minimize security concerns. Store jewelry and other valuable items securely or remove them from the premises altogether.
6. Stage the Home With Quality Furniture and Decor
While decluttering is essential, an empty home may feel cold and uninspiring to potential buyers. Strike a balance by staging the home with attractive furniture and decor. Renting high-quality furniture can elevate the entire space and help buyers see the property's potential as their future home. Focus your staging efforts on key areas such as the living room, master bedroom, and kitchen, as these tend to have the most significant impact on buyers. Consider working with a professional designer to maximize the home's appeal by selecting the right lighting, furniture, and accessories.
251 N 3rd Street, Danville, KY, 40422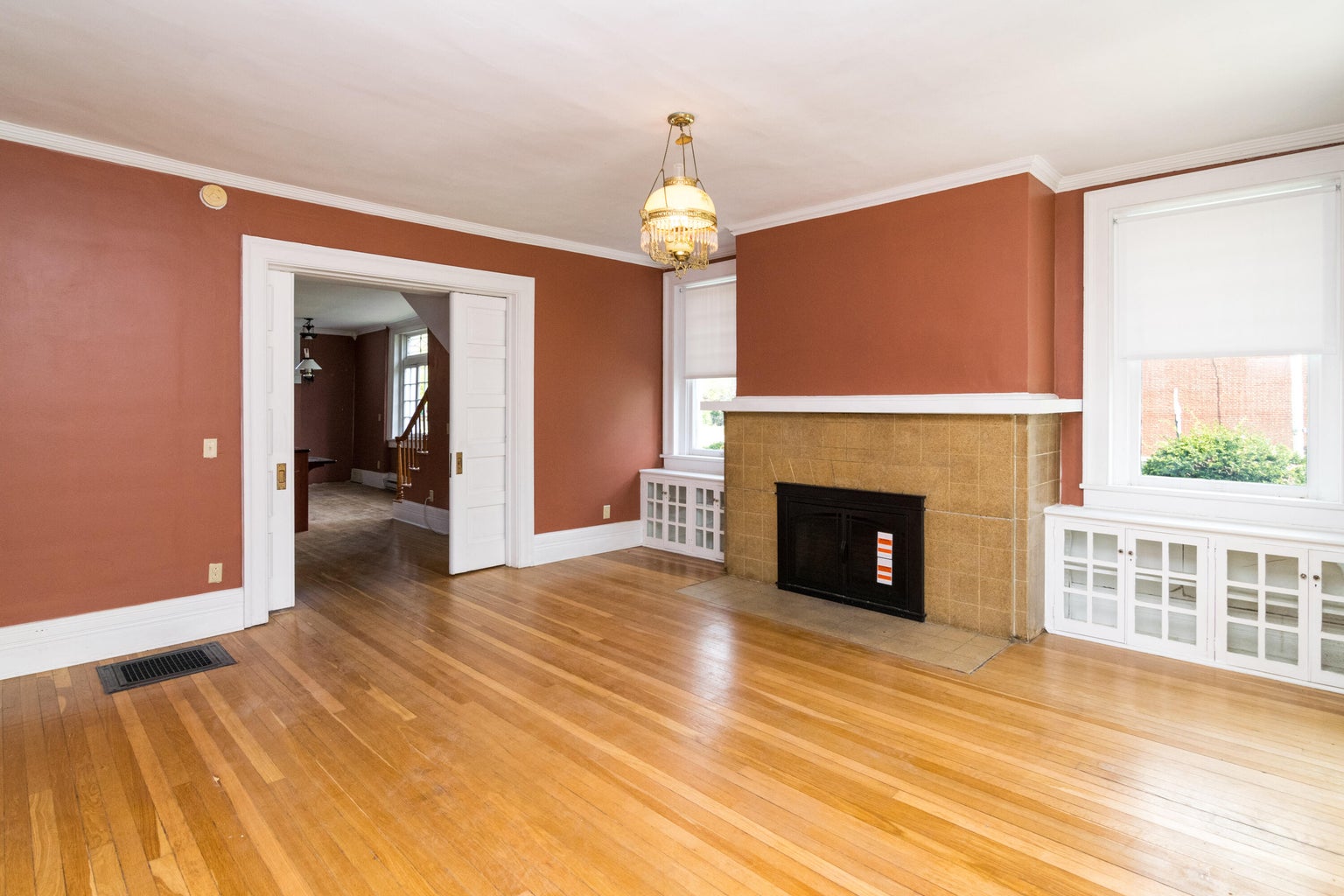 7. Keep Pets out of Sight
As much as we love our pets, it's best to keep them out of sight during an open house. While some potential buyers may have pets of their own, the presence of animals can be off-putting to others. Indoor pets can contribute to messes and wear and tear, which may deter some buyers. Additionally, pets may trigger allergies in certain individuals, distracting them from focusing on the home itself. To ensure a successful open house, remove pets from the premises or confine them to an area where they won't interfere with visitors.
8. Greet Guests as They Enter
A small gesture of hospitality can go a long way in creating a positive impression during an open house. When guests arrive, greet them with a smile and a quick introduction. Let them know you're available to answer any questions they may have. As visitors explore the home, make yourself accessible to provide additional information and address any inquiries. Engaging with potential buyers not only demonstrates your professionalism but also helps you understand their needs and preferences, allowing you to tailor your selling points accordingly.
9. Create a Video Walk-Through
In addition to traditional open house events, consider creating a video walk-through of the property. While it's not a substitute for an in-person visit, a video tour can be a valuable resource for potential buyers who attended the open house or those who were unable to attend. You can create a video walk-through using your smartphone or opt for a more professional approach if you want to enhance the video's quality. Utilize various tools available to you to create an engaging and informative video that showcases the property's best features.
10. Provide Refreshments
Creating a welcoming and hospitable atmosphere can make a significant difference in how potential buyers perceive a property. Offering refreshments during the open house can enhance the experience for visitors. Consider serving coffee and pastries in the morning, wine and cheese in the late afternoon or evening, or chocolate chip cookies and milk as a nostalgic treat. Tailor your refreshments to the time of year and time of day to create an inviting ambiance that complements the overall atmosphere of the open house.
11. Use Handouts and Brochures
Providing potential buyers with detailed information about the property is essential for their decision-making process. While online listings are crucial, physical handouts and brochures can serve as handy references during and after the open house. Include eye-catching photos, key features, and detailed information about the home. Ensure the handouts are visually appealing and easy to read. Don't forget to include your contact information and business card, as this can serve as a reminder for potential buyers to reach out with any further questions.
12. Use a Sign-In App
Collecting contact information from open house attendees is crucial for follow-up and potential client acquisition. Instead of relying on traditional sign-in methods, consider using a sign-in app. Several apps offer features for collecting attendee information efficiently. Choose an app that suits your needs and allows you to gather contact details seamlessly. Using a sign-in app eliminates the risk of losing paper sign-in sheets and makes it easier to follow up with leads and potential clients after the open house.
Hosting a successful open house requires careful planning, attention to detail, and effective marketing strategies. By doing these, you can maximize your open house's potential and increase your chances of closing a deal, and you'll be well on your way to turning your new listing into a sold property.
Remember that the best way to stay in the loop with our upcoming open houses is by following us on Instagram and Facebook. Stay updated, get insights, and don't miss out on our showcase properties. We look forward to connecting with you on social media and seeing you at our next event! 🏡🔑