As a dedicated and driven real estate professional, Pearce Dalton brings a refreshing combination of youthful enthusiasm, local expertise, and unwavering commitment to serving your real estate needs. With Pearce by your side, you can rest assured that you will receive unparalleled guidance and support throughout every step of your property journey.
With a deep understanding of the Lexington market, Pearce's local knowledge is an invaluable asset when it comes to finding your dream home or making a strategic investment. Having grown up in this vibrant community, Pearce possesses a unique perspective on the area's neighborhoods, schools, amenities, and emerging trends. Whether you are a first-time homebuyer, a seasoned investor, or looking to sell your property, Pearce's insider insights will empower you to make informed decisions.
One of Pearce's most defining qualities is his commitment to being always available for his clients. Understanding the fast-paced nature of the real estate industry, Pearce prioritizes open lines of communication and ensures that your questions and concerns are promptly addressed. From the initial consultation to the closing table, Pearce will be by your side, providing guidance and support, and ensuring a seamless and stress-free experience.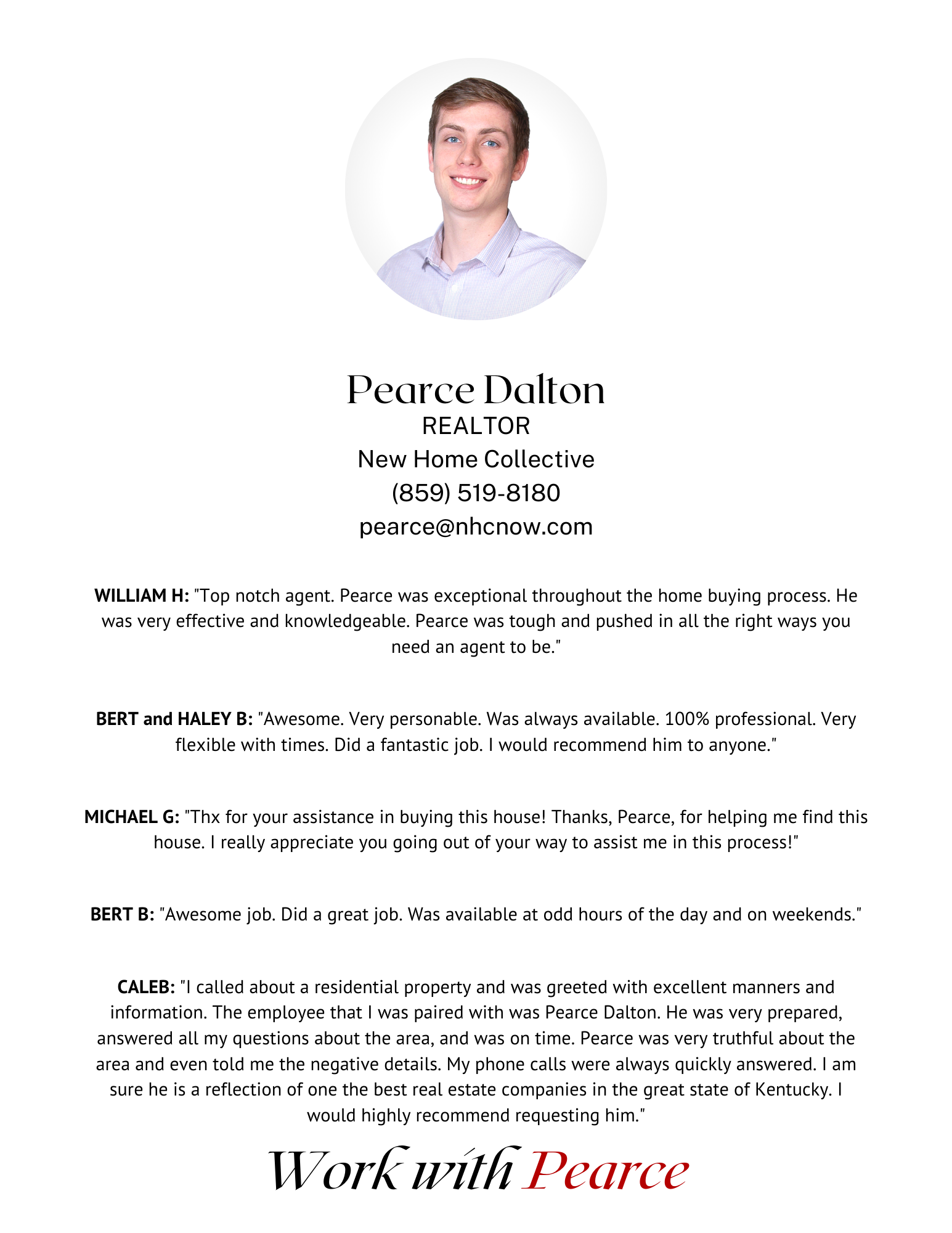 Testimonials
Top-notch agent. Pearce was exceptional throughout the home buying process. He was very effective and knowledgeable. Pearce was tough and pushed in all the right ways you need an agent to be.
William Hatton