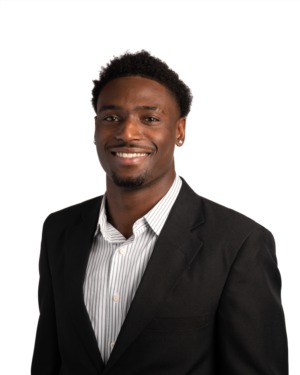 Hi there! I'm KJ Jones, your premier real estate agent with the New Home Collective. My personable demeanor, empathetic approach, and unwavering determination make me your top choice when buying or selling real estate.
My journey in the real estate industry has been fueled by my passion for helping people find their dream homes while building lasting relationships along the way. I bring positive energy to every interaction, ensuring that my clients feel confident and supported throughout the entire process.
As a great listener, I take the time to truly understand my clients' needs, desires, and goals. This allows me to tailor my services and provide the best possible solutions for each individual client. My strong work ethic, attention to detail, and genuine care for my clients' satisfaction have earned me a stellar reputation in the real estate community.
By choosing me as your real estate agent, you can trust that your needs will be met with professionalism and enthusiasm. My commitment to cultivating strong relationships, combined with my expertise and knowledge of the market, ensures that your real estate journey will be a smooth and successful one.
When you're ready to embark on your next real estate adventure, don't settle for anything less than the best. Reach out to me, KJ Jones, and experience firsthand the exceptional service and dedication that sets me apart from the rest.