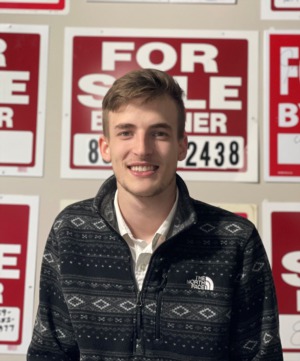 Grayson Blake is an innovative and driven realtor with a passion for helping people find their perfect home. With a great sense of humor and exceptional communication skills, he's able to connect with clients on a personal level and provide the information they need to make informed decisions.
Grayson takes pride in his organization skills, ensuring that every detail is taken care of and that the process runs smoothly from start to finish.As a result, he's able to exceed his clients' expectations and ensure that they have a stress-free, enjoyable experience. Whether you're a first-time homebuyer or an experienced investor, Grayson has the knowledge and expertise to help you find the perfect property that meets your needs.
If you're in the market for a realtor, look no further. From first impressions to closing day, Grayson is dedicated to making the process as smooth and enjoyable as possible. Contact him today to learn more about how he can help you find your dream home.
Digital Business Card:
Resources: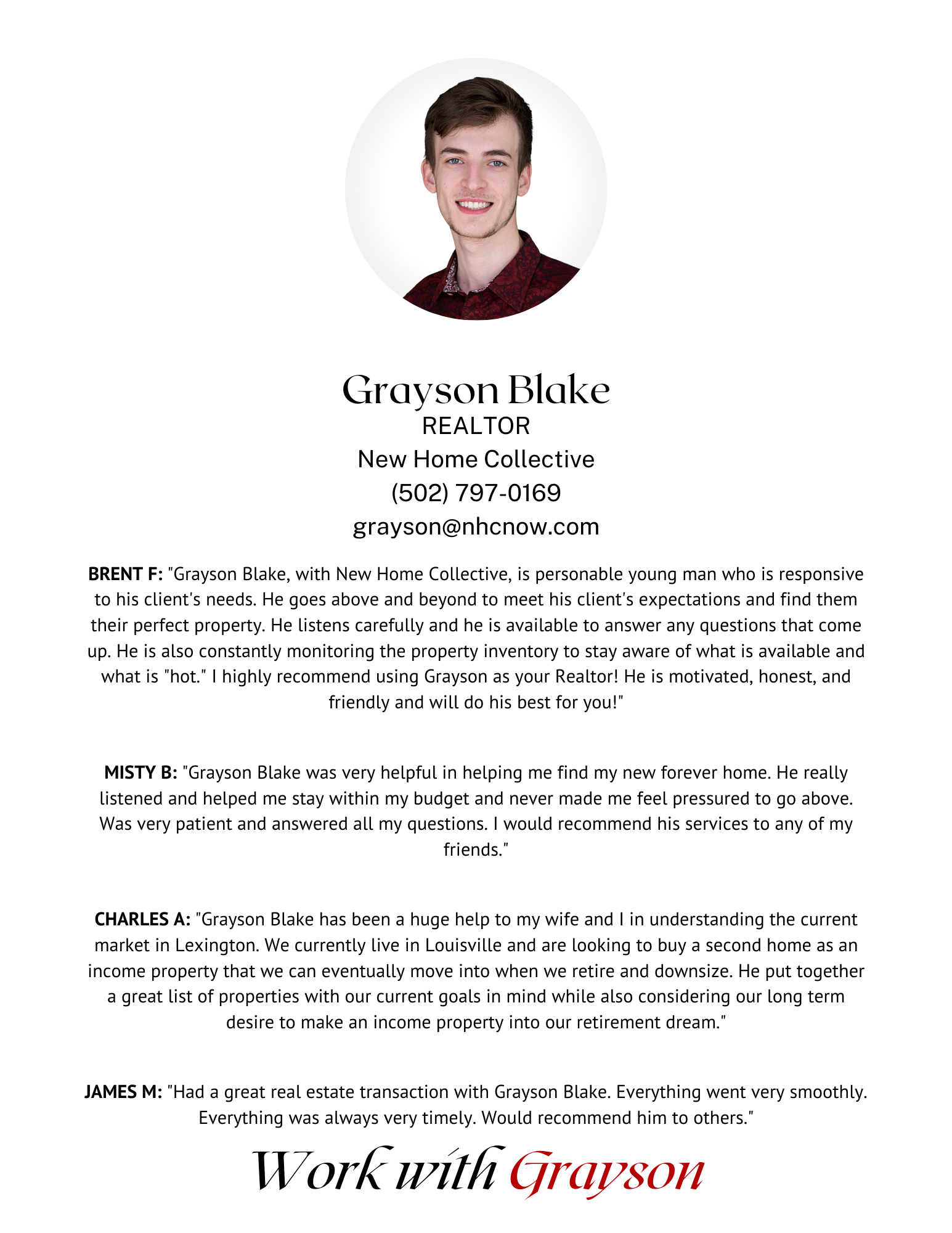 Testimonials
I just want to say how grateful I am to Mr. Grayson Blake. Great guy, a great experience. I will send a hundred people to him. It was fantastic!
-
Tammy Pratt
Tammy Pratt