Danny McFadden is a real estate agent who knows the business and marketing inside out. He has always been fascinated by the industry and fell in love with it when he started working as a full time agent. Danny ensures that his clients have all the tools they need for a 5 star experience by providing them with expert advice and support every step of the way. With his flexible schedule and high satisfaction rating, he makes sure that buyers and sellers know what to expect every step of the way. NAEA Certified Home Buyer Specialist and Certified eXp Realty Mentor, Danny is always up for a challenge and will go above and beyond to make sure his clients are happy.
https://linktr.ee/danny_mcfadden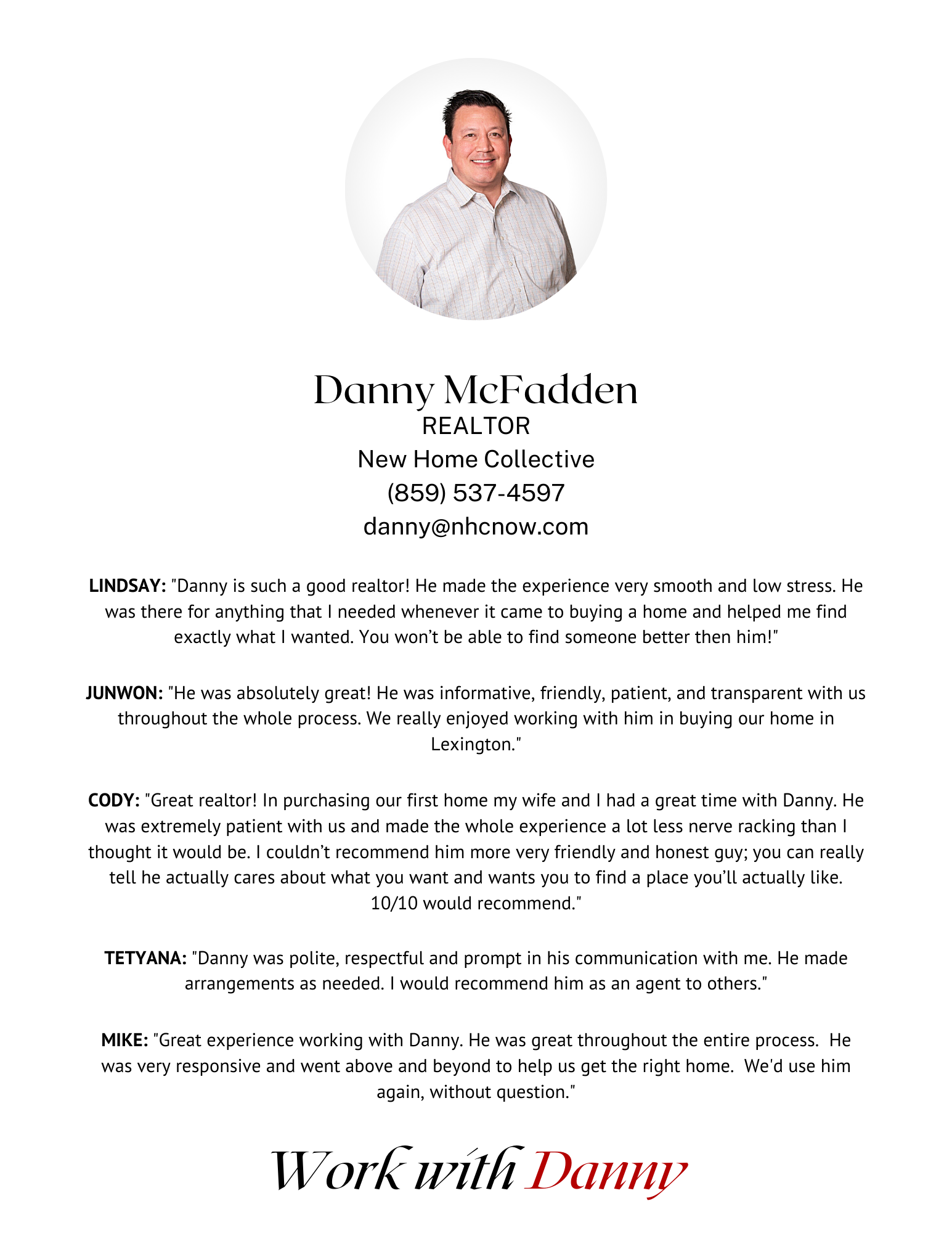 Testimonials
What an experience… from beginning to end, working with Danny was so easy, he listen and delivered on what we were looking for and stayed persistent in finding our new home, bought our house while on a tour overseas… what timing, Danny did an excellent job in making sure all the dots were connected for us to get our new home, the closing was so smooth, Ms Blaire was so efficient and wonderful, making sure all was done on time for closing, the best team in Lexington, I will trust them to buy or sell anytime.
Thank you so much again
Tony & Alberto.
Tony Saavedra